| | |
| --- | --- |
| Oz Marina 2010 | |
Nick in UK
---
Date: Mon, 9 Oct 2006
Hi guys,
I am a Marina owner in Bristol England, and I came across your website whilst trawling the net tonight.
I have attached a couple of pics of my old girl.
She is a 1977 1.8 twin carb saloon, lowered at the back with Grayston kit, and wound down at the front, also anti roll bars all round, and wears GT 5.5J steel wheels.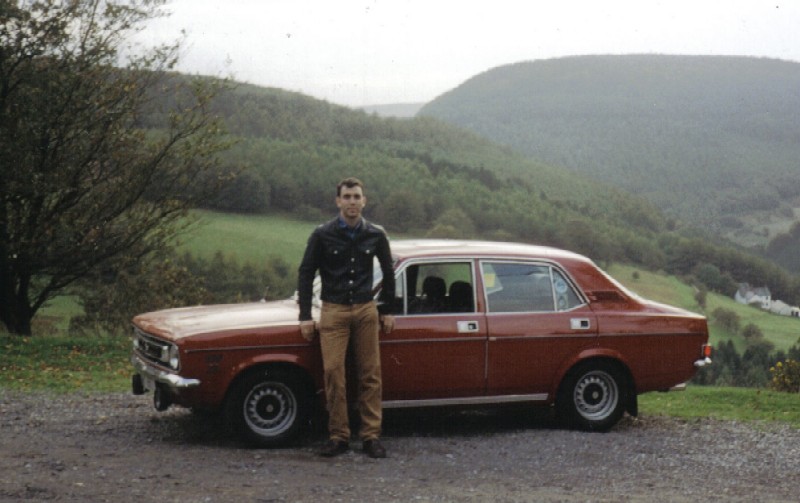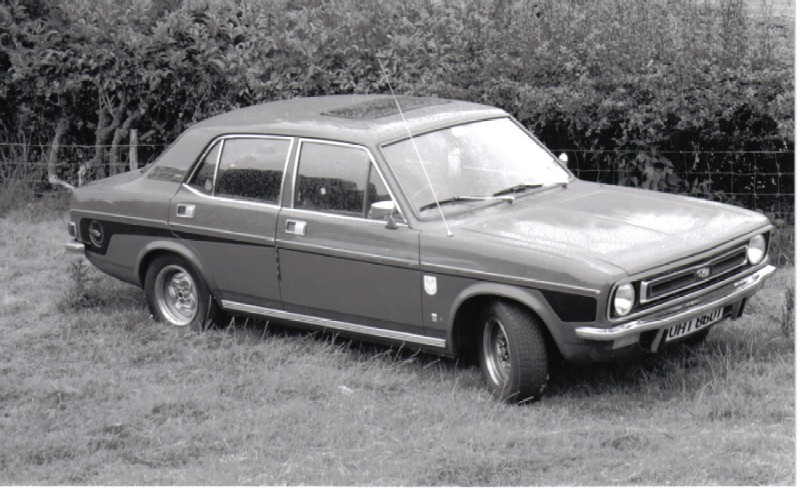 Marina story
Wednesday, October 11, 2006
Hi Adrian, I have attached more photos of UHT860T my red saloon. I am really chuffed to have my car feature on your site. amazing to think there are other poor unfortunates like me the other side of the world!!!!
The story of this car is as follows
I was washing my old Morris Ital in my Mum and Dad's driveway in June 1993, when an old boy from a few doors along popped his head around the wall and said "I know you like these old bangers, so I thought I'd tell you, there is a Marina for sale down in Bedminster" I was interested enough to have a look and sure enough he was right. UHT was a P/X bargain at a dodgy side road dealership. They wanted £145 for her. with a new MOT!!! I had to have her. (although the MOT was not worth the paper it was written on!!)
She was Tara Green, and of the 1977 model vintage. A 1.8 litre throbbing lump of beauty! (not) The sun had totally destroyed the brown seat tops and it stank like an old fish inside. but I could see the potential. She has been wax injected when new, and was quite tidy underneath the years of grime! She was mine and so I set about lowering her..
See the photo of her when she was green. Quite nice I reckon, but I'd always wanted a red car!! So in 1995 I had her sprayed Range Rover PortofinoRed, and the cars character was set in stone.(see the other photo just before the respray!) She was already fitted with TriumphGT6 5.5J wheels.
I bought a mint black velour interior from a brekers here in Bristol for £40, and fitted it straight in. She really turned heads back then, and adding to this the straight through exhust with 'cherry bomb' style end pipe!!! My Missus used to go mad when I dropped her off at her parents house at 3am!!! what a laugh. Its what memories are made of. It was our 'Courting car' if you know what I mean!!!
The old girl has several variations of stripe over the years (the car not the wife) finally ending up with the black one in the black and white photo. That day was to be her last outing in 2004. sadly her MOT ran out, and she has been sat up ever since. however, two months ago I started trying to make amends for my appalling behaviour, and I dug her out from under the dust and grime, and hopefully in the new year, she will make it back onto the roads. The newest photo is of her on the back of the low loader. about 1 month ago. he even brought a red truck!!
But I am 13 years an older and a more responsible man now. I have a baby due with my wife any day now, and I must bring them up in a responsible and respectable manner. what kind of Father drives a thirty year old bomb like this??????? Yep....ME!!
all the best Adrian and all the very best to all the Aussie Marina and P76 fans
Nick
p.s I 'd like to write you a little story every now an again if thats ok, I have a few good memories that I ought to write out, would that be ok?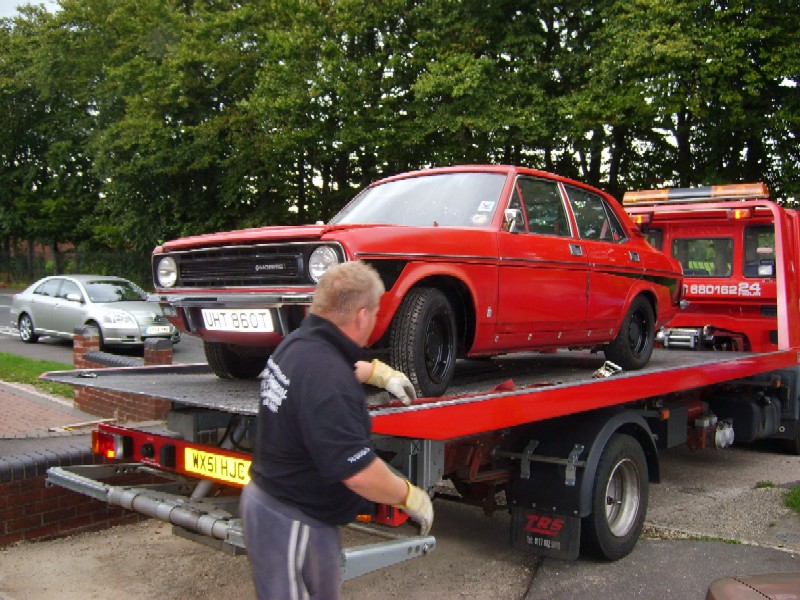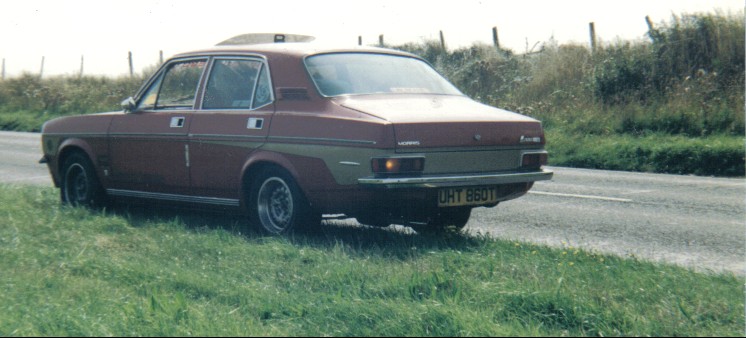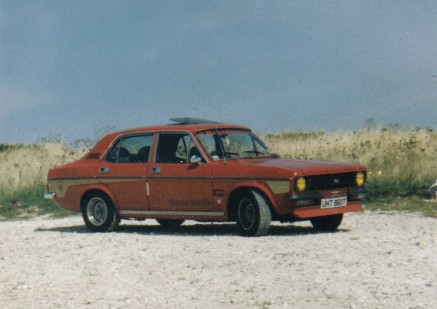 These were taken in about 2000, July. On the Isle of Wight.
---
This site is hosted on

Fatcow

Unlimited Web Hosting

Last updated
December, 2010

This web site may contain Copyright material

If you find any problems with the site, please email the

Web Editor