Peter's Leyland Coupe
Now owned by Adrian 2011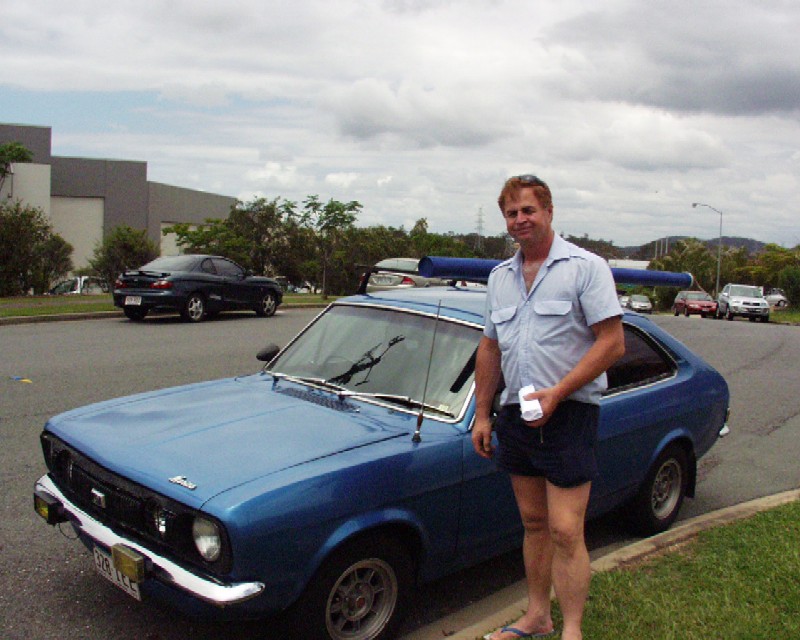 Peter has painted the Leyland coupe in a metal flake blue. The car is a six cylinder auto with twin Su's fitted. Peter has been able to fit A/C to his car. The car was once 'Home on the Range' orange with super interior (optional Luxury Pack).
---
2010
Peter has the car for sale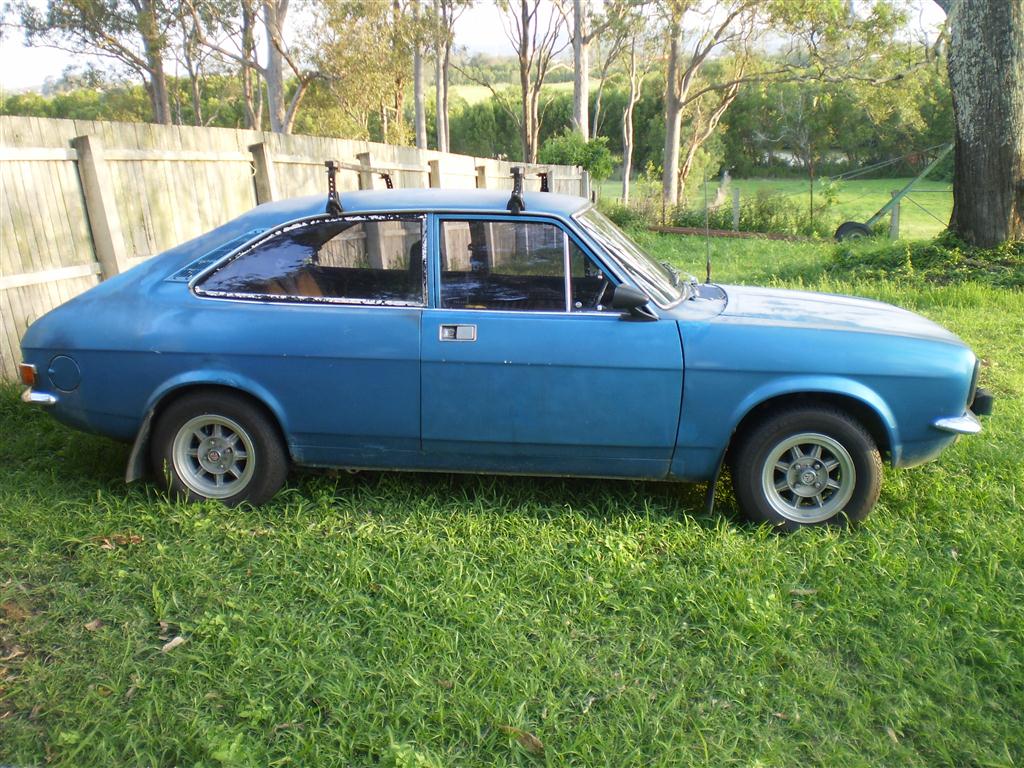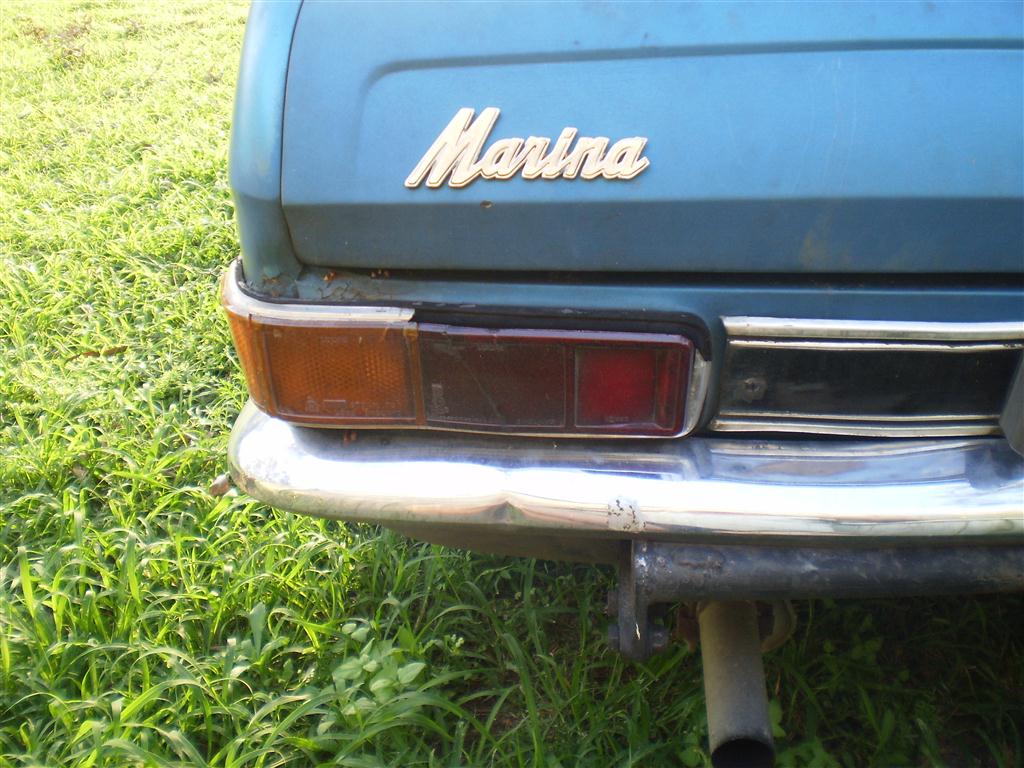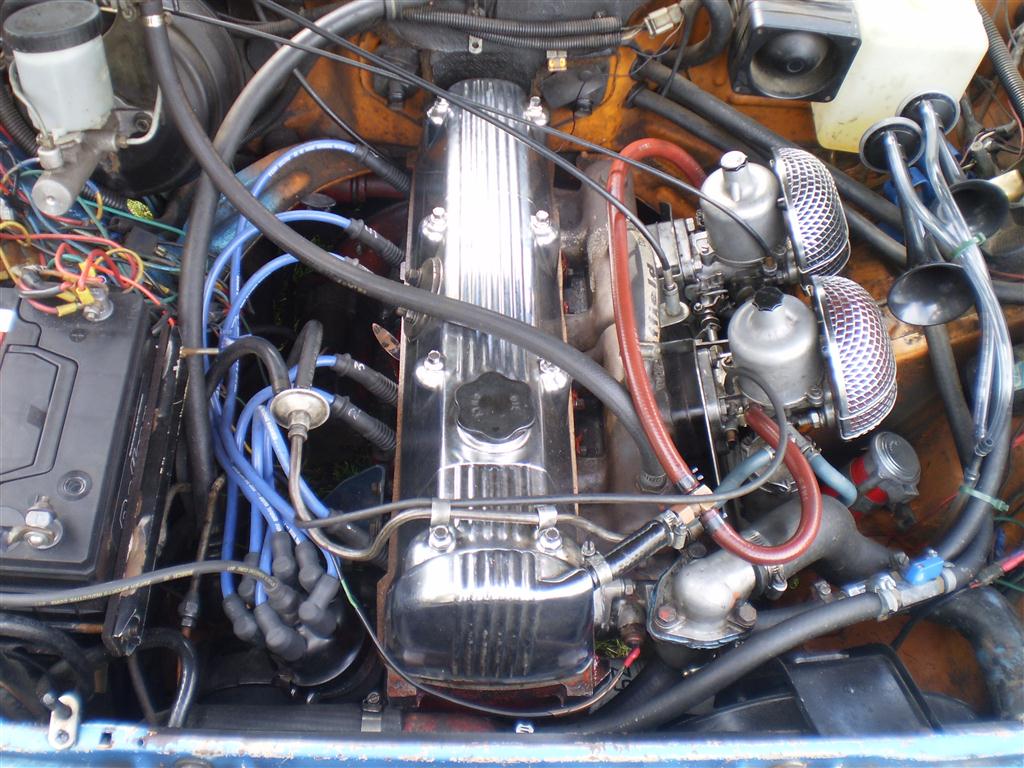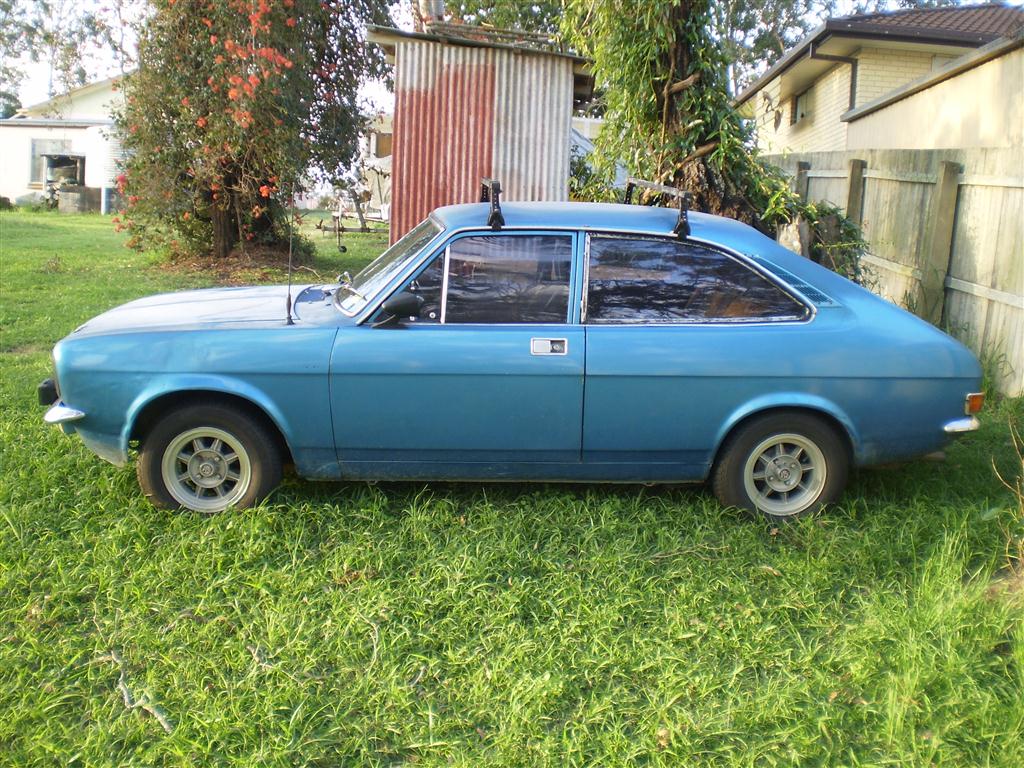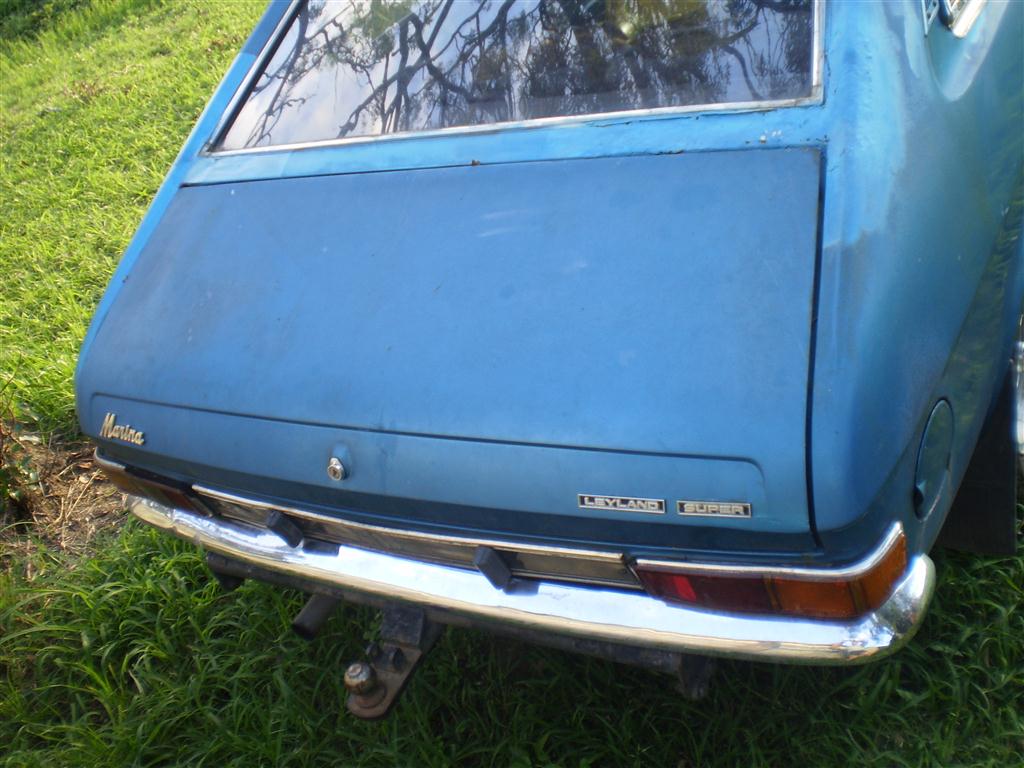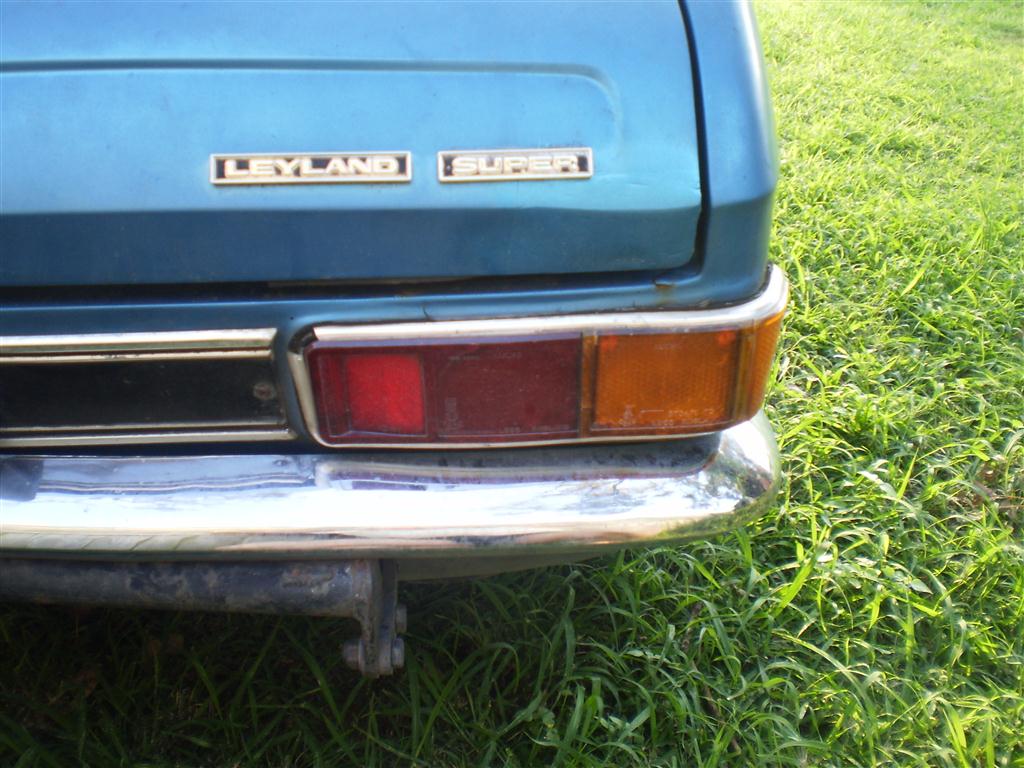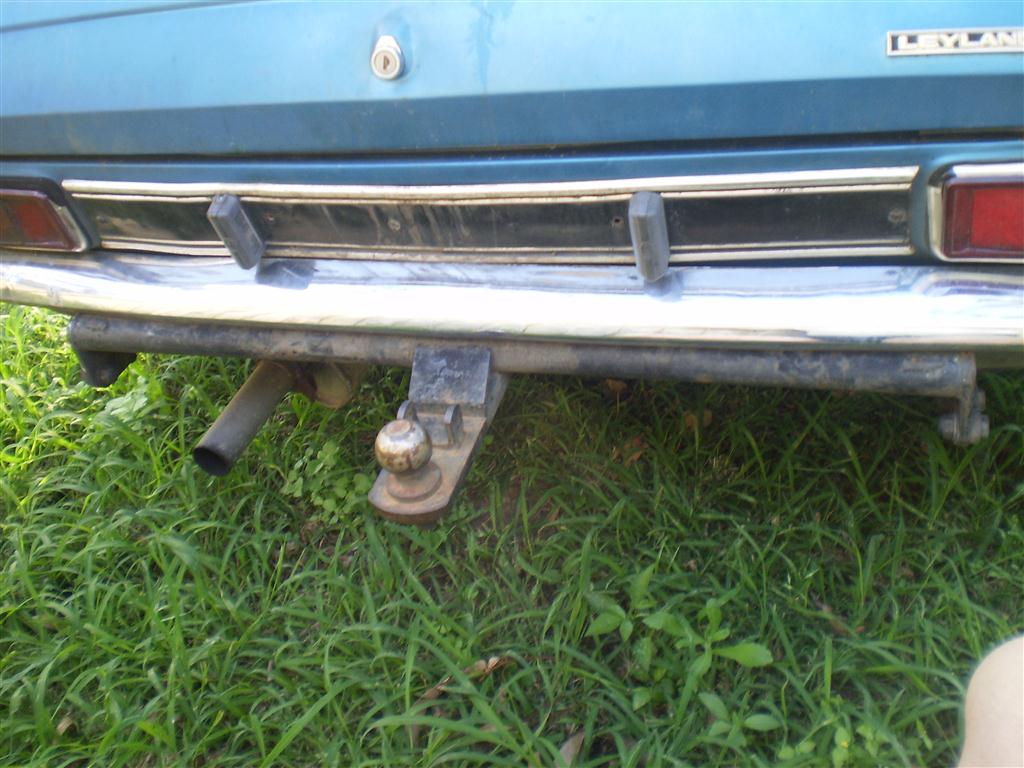 ---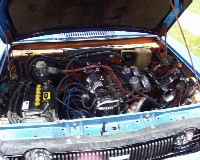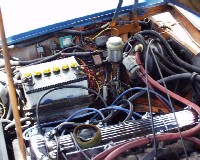 The engine is a Leyland OHC six, with A/C fitted , airhorns, twin SU's (ex Kimberley)and auto. Peter has chrome plated the rocker cover and is having some problem with the filler cap. Every spare spot has a relay.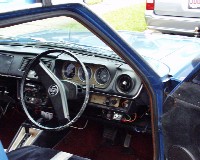 Peter has removed the Leyland seats and used Mazda ones.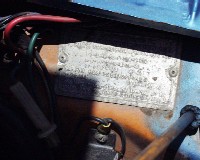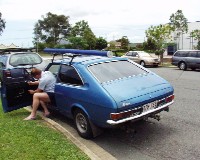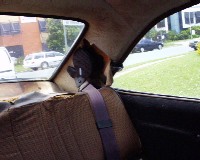 The Marina once had cloth seats.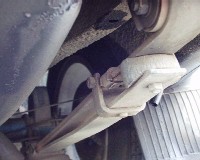 I noticed that the rear end uses helper spring, and peter has put on a nice set of Mags. The front supension has over shock (gas varity).
---
Air conditioner in my Marina six
Date: Wed, 29 Mar 2006
Hi Adrian,
I've been snowballed with uni assignments of recent and I did promise to get back to you about the airconditioner in my vehicle.
Basically I have installed an underdash unit that is mounted on the passenger side (I had to cut away the parcel tray shelf to accommodate).
The location of the alternator has been altered and is now replaced by a Sanden Compressor 508 from memory and is attached with a larger bolt with shims to suit and to take up the slack.
A special bracket has been manufactured using 10mm steel plate and measured to provide the correct hight and angle for the compressor tension.
The bolt needs to be minimom 7.5" Grade 5 or 8.
A swing bracket is then used to mount the alternator with a tensioning bracket coming from the front to hold alternator in position.
Fan belt for the alternator need to be fitted onto compressor prior to fitting / securing.
When I installed my unit I noticed the fanbelt driving the alternator was rubbing against the botton radiator water outlet pipe, one can either use a smaller fanbelt or somehow move the radiator to the East a fraction if
space allows...this means removing the unit and drilling additional holes.
At this point in time I have removed the aircon compressor from my car as I'm chasing a smaller fanbelt and chasing a larger bolt , 7" bolt is not long enough and I'm not convinced that the threaded pipe used in the
building industry is strong enough tensile wise to use.
I hope this may help you to some degree.
Cheers.
Peter
---
This site is hosted on

Fatcow

Unlimited Web Hosting

Last updated
December, 2010

This web site may contain Copyright material

If you find any problems with the site, please email the

Web Editor