| | |
| --- | --- |
| Oz Marina 2010 | |
The Nesbits family car
Marina Six Auto
---
Please see attached a picture of the Leyland Marina we had for sale.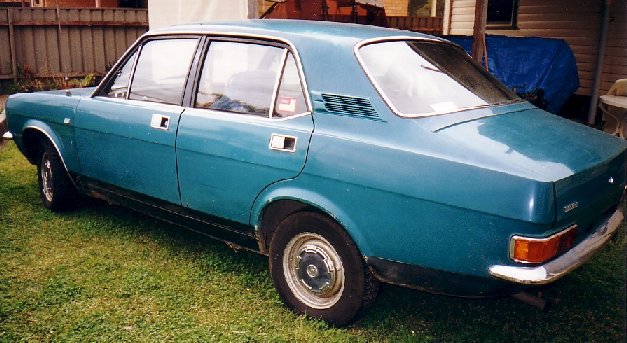 Was the family car since new and always maintained.

Details are as follows

1974 Leyland Marina Sedan
Automatic
6 cylinders
Rego till 3/9/02
---
History
My husband and I purchased the car 9 years ago from my much older sister who bought it new when they retired in 1974 very soon after retirement her husband died and my sister only drove the car in her local area for the next 18 years it was still like new when we took it over had only traveled 80,000 kilometers we have added 102,393. My husband drove the car to work every day travelling 85 kilometers the round trip each day. He has retired now and has upgraded to a modern car.
Interior Features
Black Dash with radio/tape deck and lockable glove box. Doors trim is dark brown colour with door handles
The roof lining is beige , original light brown carpet except driver section in front. Dark brown seats, with the top of back seat cracked from sun. The back seat has no breaks, front passenger some breaks, driver seat was replaced about 4 years ago (beige and fabric now deteriorating).
Floor near foot controls has some rust there is not much rust in the rest of the car. Original seat belts.
Exterior Features
Original hub caps, badges, side mirror, registration plates and even keys for boot and ignition and the paint work. Tow bar was added in recent years. Tyres very good both front new last November.
Location
The car was located in the Lake Macquarie area of New South Wales.

---
This site is hosted on

Fatcow

Unlimited Web Hosting

Last updated
December, 2010

This web site may contain Copyright material

If you find any problems with the site, please email the

Web Editor